From WU Sports
Jason Oliveira, Assistant Sports Information Director
TOPEKA –  Powered behind four double-figure scorers, the Washburn women's basketball picked up its third consecutive victory with a 77-66 final over Lincoln (1-9, 0-4 MIAA) at Schendel Court at Lee Arena. With the result, the Ichabods go into the holiday break at 9-3 overall and stand at 3-1 in league play. Monday's final was also win number 398 for head coach Ron McHenry, who now is just two shy of reaching the 400-win plateau.
With the exception of about two and half minutes during the opening period Washburn dominated control early and often as it closed out the final three minutes of the first quarter with 12-0 run, 23-6.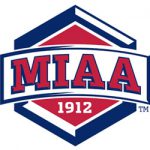 The pressure continued well into the second as the Ichabods accounted for 15 of the next 22 points pushing the score to 37-13 before Lincoln shaved the deficit to 20, as WU led at the half, 45-25.
Washburn sprinted out of the gates in the third as Erika Lane, Felisha Gibbs and Cara Donley combined for six points in the opening minute of the period to help WU take its largest lead of the game, 51-25, with 8:54 to go.
The Blue Tigers then locked down on defense holding WU shooters to just four more points as they sliced the Ichabod advantage to eight thanks to a 22-10 third quarter.
Trailing 55-47 to start the fourth, Washburn regained it rhythm as it converted on 9 of 15 attempts, to shot 60 percent from the field. During the period the Ichabods turned to their bench, which netted 12 of their final 22 points and helped WU claim the victory.
Led by Alyxis Bowens' team-best 14 points WU received double-digit scoring contributions from four players for third time this season. Joining Bowens was Reagan Phelan and Erin Dohnalek had 12 points apiece while Jharian Bowen finished with 11. Dohnalek also had a game-best eight rebounds and chipped in with three assists, a block and a steal. Bowens and Charisma Alexander each pulled down seven boards while Phelan tallied a game-high six assists.
WU completed a season-high 10 of 33 attempts from distance while going 29 of 68 from the field. The Ichabods dominated LU on the glass, 51-30, as well as second-chance points, 24-4.
The 'Bods will now enjoy the holidays with their families and friends before returning to the court on Monday, Jan. 2, when they host non-conference foe Peru State. Tip-off for that contest is slated for 5:30 p.m.