ESU Sports
Don Weast, Assistant Athletic Director for Media Relations
With five of 15 sports programs placing nationally in NCAA post season play, Emporia State University finished in the top one third of over 300 NCAA Division II schools in the Learfield Sports Director's Cup standings for the 15th straight year with 232.5 points. The Director's Cup measures the overall strength of an athletic program based on NCAA postseason play. The Hornets placed 86th overall this year despite becoming the first MIAA school to host and win a football playoff game, be seeded No. 1 in the women's basketball regional, and be seeded No. 1 and host a baseball regional in the same school year.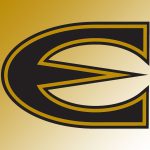 For 15 straight years Emporia State has had at least one team finish in the top ten nationally as the Lady Hornets basketball team advanced to the Sweet 16 for the sixth straight year to place ninth nationally. The Hornet football team won a playoff game for the second straight year and also finished ninth in the nation. Emporia State baseball made the NCAA Regional tournament for the fourth straight year and 12th time in the last 14 years for a 17th place finish in the Director's Cup. The men's track and field team finished 18th nationally indoors and 62nd outdoors to round out the Emporia State scoring this year. It is the 23rd time in the last 25 years that the Hornets have scored at the men's outdoor track and field championships.
Over the last ten years Emporia State has averaged a sixth place finish among MIAA schools in the Director's Cup. Among the nine institutions that have been members of the MIAA for each of the last ten years, Emporia State is one of just four league schools that have finished in the top 100 in each of the last ten years.
The Hornets finished 11th among the 14 schools in the league this year. The Director's Cup only takes final finishes in NCAA Postseason Championship action into consideration. Emporia State was seventh in the MIAA Commissioner's Cup standings that only takes MIAA regular season play into consideration. On the season Hornet athletic teams went 169-108-2 overall with a 96-57 record in MIAA play.
Emporia State was among 11 MIAA schools in the top 100 out of 315 active NCAA Division II member institutions. The MIAA and Pennsylvania State Athletic Conference were the only two out of the 24 NCAA Division II conferences that had every member school ranked. All 14 MIAA schools finished in front of the bottom three teams from the 15 member PSAC.
Average finish of current MIAA schools over the last ten years
School Ave. Finish
1. Central Missouri 8.9
2. *Nebraska-Kearney 41.2
3. *Central Oklahoma 46.1
4.^Lincoln 55.8
5. Pittsburg State 57.5
6. Emporia State 58.9
7. Missouri Southern 72.8
8. Northwest Missouri 73.3
9. Ft. Hays State 90.2
10. Southwest Baptist 104.0
11. Washburn 143.0
12. *Northeastern State 138.9
13. Missouri Western 193.9
$ Lindenwood
^LU rejoined MIAA in 2010-11
*UCO, NSU and UNK's first year of MIAA competition was 2012-13
$Lindenwood was in the NAIA until the 2010-11 school year and were not eligible for NAIA or NCAA post season play from 2011-13.
2016-17 Learfield Sports Directors Cup Top Ten and MIAA Schools
School Conference Points
1. Grand Valley State (Mich.) GLIAC 1020.00
2. California Baptist PacWest 750.25
3. West Florida GSC 641.00
4. UC San Diego CCAA 637.00
5. Queens (NC) SAC 618.00
6. Lindenwood MIAA 578.00 (351.00)
7. West Texas A&M LSC 566.50
8. Minnesota State NSIC 559.75
9. Chico State CCAA 551.50
10. Adams State RMAC 543.50
20. Central Missouri MIAA 504.75
21. Central Oklahoma MIAA 497.50 (407.50)
41. Pittsburg State MIAA 380.50
47. Northwest Missouri MIAA 362.00
50. Ft. Hays State MIAA 355.00
54. Southwest Baptist MIAA 332.00 (307.00)
61. Missouri Southern MIAA 304.25
67. Lincoln MIAA 285.75
84. Neb.-Kearney MIAA 238.50
86. EMPORIA STATE MIAA 232.50
149. Northeastern State MIAA 129.00
162. Washburn MIAA 109.00
168. Missouri Western MIAA 101.00
(MIAA sport points only-Lindenwood scored in WLAX, MSW, & WSW; Central Oklahoma scored in WROW; Southwest Baptist scored but does not participate in MIAA Football)
Emporia State Year by Year in the Director's Cup
Year Place Points
2016-17 86th 232.50
2015-16 85th 245.50
2014-15 88th 226.50
2013-14 54th 326.50
2012-13 78th 244.00
2011-12 81st 221.50
2010-11 46th 335.00
2009-10 25th 437.25
2008-09 35th 379.50
2007-08 11th 568.50
2006-07 37th 367.75
2005-06 12th 413.50
2004-05 44th 291.00
2003-04 54th 251.25
2002-03 95th 153.25
2001-02 113th 110.00
2000-01 56th 187.50
1999-00 63rd 152.50
1998-99 31st 150.00
1997-98 34th 110.00
1996-97 72nd 134.50
1995-96 57th 170.00