Friends Athletics
Levi Convirs, Sports Information Director
WICHITA – For the second time this season, Friends University sophomore Aubry Donley has been voted as the KCAC Women's Cross Country Runner of the Week, the league announced Monday.
Overall, it's the fourth weekly honor for Donley, who also won the award twice last season as a freshman.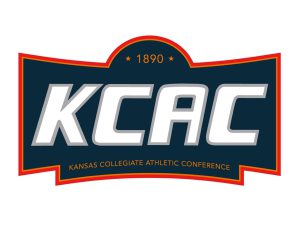 Donley continues to roll in the 2020 season, finishing fourth overall to help the Falcons to a runner-up result in the Muthama-Rogers XC Invitational this past weekend in North Newton, Kan.
A native of Lincoln, Kan., Donley recorded a time of 18:42 and was the highest finishing KCAC runner in the meet.
Prior to this weekend, Donley anchored the Falcons to meet championships in the Carol Swenson XC Invite and the Bronco Stampede.
"It's so good to watch Aubry develop each week as a better runner and a great leader," said Jason Parr, Friends University cross country head coach.  "Teams are recognizing that Aubry is for real.  She has a real grit to her running style and one I know will continue to develop."
Donley and the Falcons are next scheduled to compete at the Cedar Rapids Preview Invite on Oct. 10 in Cedar Rapids, Iowa.