The fifth-ranked Gorillas are in the midst of another stellar season.
Following an appearance in the Elite Eight in 2016, Pittsburg State is 14-1 and still undefeated in conference play and putting itself in a position for more postseason.
Senior guard Hadyn Herlocker gives some of the credit of the success this PSU team is seeing at the mid-point of the season to those who have come before.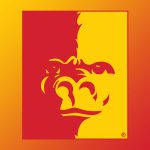 "Last year, we kind of had a taste of that success," Herlocker said. "The seniors we had last year really set good examples of what it was like to be a leader on and off the court.
"So the two seniors this year, Paige (Lungwitz) and I have tried to step into the roles that they left for us. And the younger ones have really adapted well and they're on the same page with everybody. Everyone wants to win and no one person is more important than anybody else.
"We're kind of just taking that same mentality we had last year, that it's a total team effort and everyone has gotten on board with that and I think it's showing in games. You just never know who's going to step and play well each night. And I think that just comes down to everyone caring more about the team than themselves."
Herlocker has certainly done her part to making sure others are involved. The senior is averaging 6.3 assists per game through 15 starts, which is tops in the MIAA and 10th in the nation in Division II.
She also set a new PSU record with 13 assists against Lincoln (fourth best number in D-II this season) in a game in which she also scored 12 points.
And that may be a bit of a problem in that she may be torn between the two roles.
"Sometimes I get in trouble because I pass up shots too much and I'm always looking to pass," Herlocker said. "There are times that I drive to the basket and I'm like, 'Why is no one open?' and I'm looking around for someone to pass to and there's no one there because I'm the one that's open.
"And I kind of need to change my mentality, but as a point guard, that's what you do. You're the distributor. You get people in their sets.
"I've always been undersized and that's what I've always tried to do is to find the open man. I don't really care who scores or who gets the assist as long as we win. That's my mentality going in that it doesn't really what the stat line looks like at the end, as long as we get the win.
Herlocker did say she recognized that an assist is not a one-person stat.
"I've been fortunate enough to have people making shots at the end of my passes. You don't get an assist unless they knock it down for you. I'm fortunate to have good teammates who can make some shots."
As she has done on the court, Herlocker said she wants to be in a position in which she can give an assist to others. Although the way that path is shaping up seems to be changing.
"Up until about three weeks ago, I planned on going to grad school. But I think I'm actually going to enter the workplace and try to find what I do like and what I don't like and try to go from there. I originally wanted to be a school counselor. But I figured out after watching a few of my teammates go through that program and my older sister that this is not something that I necessarily wanted to do anymore.
"I'm trying to figure it out right now. I just want to do something that allows me to help people and have an impact on people's lives."
Her life's path with continue to adjust following graduation as she is also getting married in June to another PSU baller. Her fiancé is Josiah Gustafson, a senior on the Pitt State men's basketball team.
"I thank basketball for that one, too. I probably would not have met my future husband, if it hadn't been for basketball."
But still with time on the court for a few more weeks in a PSU uniform, Herlocker talked about the fact that the situation of working with those great teammates each night is not something that comes overnight.
And that is something that she said she hopes to be remembered as being a part of.
"I just think the culture that's been created for us, which started with Coach Lord and Coach Davied, the culture they've created, I want just to be able to leave that culture behind and teach the younger ones that this is the kind of culture that is demanded out of them.
"You know, our culture goes off the court as well as on the court. Our coaches really stress to us the importance of going to class and getting good grades. And I hope more than anything that when we leave, we've shown them how to act on and off the court and more than anything how to treat people."
Herlocker will be noted in the record books as being a part of some pretty good PSU teams, including last season squad that recorded a program record 29 wins, at one point winning 15 straight. And 2016-2017 is still playing out well.
"You can look at wins and losses, but I think the most important thing for me since I've been here is the relationships I've built with people and that's what I'm going to remember 10-15 years from now. I'm not going to remember who we beat on what night.
"Although I probably will never forget the Emporia State regional win last year. But I'm going to remember the relationships I've built with people and I hope that's what people remember about me, how I treated them."