KCAC Communications
WICHITA — The Kansas Collegiate Athletic Conference (KCAC) Board of Presidents has authorized the conference to move forward with including all thirteen teams in this year's basketball conference championship tournaments, the conference office announced Friday. This will be a one-year exception, and the tournaments will return to their normal format in the 2022-23 season.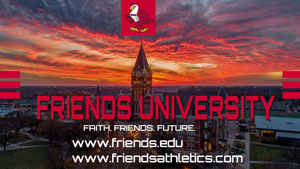 The decision was made to soften the impact of forfeits in the regular season on conference standings due to COVID-19 for both Women's and Men's Basketball in the 2021-22 season.
Tournament seedings will be announced on Saturday, Feb. 19.  Each bracket will feature the addition of five first-round games with the Women playing on Monday, Feb. 21 and the Men playing Tuesday, Feb. 22.  All first-round games will be played at home sites.
For additional tournament dates, please reference the brackets posted below.