ESU Sports
Don Weast, Assistant Athletic Director for Media Relations
The Lady Hornets history of success on the basketball court and in the class room was reinforced this year as Emporia State sits atop the 2016-17 Women's Basketball Coaches Association NCAA Division II Academic Top 25 list. The Lady Hornets had a school record 3.744 team GPA during the 2016-17 academic year. This is in addition to winning their fifth straight MIAA Tournament Championship and advancing to the Sweet 16 of the NCAA Division II National Tournament.
"Obviously, I'm really proud of our players," Lady Hornet head coach Jory Collins said. "We make a great effort to recruit quality student athletes, and our 16-17 team was no exception. They demonstrated a tremendous commitment in classroom as well as on the floor. Being able to balance academic and athletic responsibilities is priority #1 for college athletes. Our group excelled this year in both areas. I am very blessed to get to work with such quality young people every day."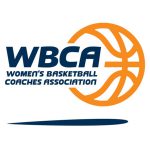 Three members of the Lady Hornets, Brittany Kramer, Maria Moylan and Morgan Laudan earned MIAA Academic Excellence Awards for maintaining a 4.00 cumulative GPA while Addie Lackey was an Academic All-District performer with a 3.96 GPA.
The WBCA Academic Top 25 recognizes NCAA Division I, II and III, NAIA and junior/community college women's basketball teams across the nation that carry the highest combined GPAs inclusive of all student-athletes on their rosters for the entire season. The 2016-17 season is the 22nd in which the WBCA has compiled the honor rolls.
"The WBCA family is committed to the student-athlete experience and celebrates these teams that have demonstrated excellence in the classroom," WBCA Executive Director Danielle Donehew said. "This year's WBCA Academic Top 25 is a powerful list of teams and their head coaches who have winning cultures that prepare their student-athletes for success in life."
The Lady Hornets went 29-5 last season, won their fifth straight MIAA Tournament Championship and played in the NCAA Division II Sweet 16 for the sixth straight year. Emporia State finished the year ranked #8 in the WBCA National Poll and have been ranked in the top ten of the ESPN/USA Today/WBCA Coaches Poll 191 times, the most of any NCAA Division II school.
2016-17 WBCA Academic Top 25
Institution – Head Coach – GPA
1 Emporia State Jory Collins 3.744
2 Michigan Tech Kimberly Cameron 3.736
3 Minn. State-Mankato Emilee Thiesse 3.728
T4 Lubbock Christian Steve Gomez 3.723
T4 Maryville Collin Lanam 3.723
6 Seton Hill Mark Katarski 3.722
T7 Ohio Dominican Lynsey Warren 3.717
T7 Pittsburg State Lane Lord 3.717
9 Nova Southeastern LeAnn Freeland 3.706
10 Grand Valley State Mike Williams 3.669
11 Northwood Jeff Curtis 3.664
12 Southern Indiana Rick Stein 3.640
13 Fort Hays State Tony Hobson 3.624
14 Southern New Hampshire Karen Pinkos 3.602
15 Rockhurst Larry Park 3.593
16 Augustana Dave Krauth 3.588
17 University of the Sciences Jackie Hartzell 3.581
18 Saginaw Valley State Jamie Pewinski 3.576
19 West Texas A&M Kristen Mattio 3.568
20 Minn. State-Moorhead Karla Nelson 3.554
21 Western Oregon Holli Howard-Carpenter 3.539
22 Findlay Jim Wiedie 3.537
23 Montana State-Billings Kevin Woodin 3.529
24 Notre Dame (Ohio) Katie Hine 3.527
25 Embry-Riddle Lisa Nuxol-Wilson 3.519
MIAA Teams in bold