ESU Athletics
Don Weast, Associate Athletic Director
KANSAS CITY – For the first time since 2016 the Emporia State Lady Hornets are slated #1 in the MIAA Women's Basketball Preseason Basketball Poll. It is the 12th time the Lady Hornets have been the preseason favorite to win the conference title. Emporia State has finished in the top three of the MIAA or advanced to the MIAA Tournament Championship game 20 of the past 23 seasons.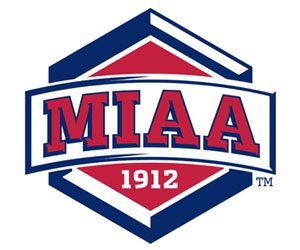 The Lady Hornets finished last season 24-7, 15-4 in the MIAA, and was the conference runner-up in both the regular season and tournament. They were the fourth seed in the Central Regional Tournament before it was canceled due to concerns over the COVID-19 pandemic. They are set to return five of their top eight scorers, all of whom started at least one game last season.
Sophomore Tre'Zure Jobe leads the returners. She averaged 17.3 points, 3.5 assists, 3.1 rebounds and 2.5 steals per game. She was named First-Team All-MIAA, Second-Team All-Region, and the MIAA Freshman of the Year. She finished the season ranked second in the MIAA in scoring, third in steals, sixth in assist to turnover ratio, seventh in assists, ninth in free throw percentage and field goal percentage and 21st in made three-pointers. She is the leading freshman scorer in Lady Hornet history with 518 points and was 11 assists away from tying Jamie Blakely for the Lady Hornet freshman assist record when the NCAA Tournament was canceled due to COVID-19.
Senior Daley Handy started 20 of 31 games for the Lady Hornets last season and averaged 3.2 points and 4.0 rebounds. Senior Kali Martinaveraged 6.9 points and 2.2 rebounds in 30 games with ten starts last season. Senior Fredricka Sheats and junior Karsen Schultz each started one game with Sheats averaging 7.0 points and 3.2 rebounds in 31 games and Schultz contributing 5.4 points and 2.7 rebounds in 30 contests.
Sophomore Laura Garcia Laffitte returns after playing in 21 games with three starts last season while Sydney Tinner makes her Lady Hornet debut after sitting out last season with an injury. The newcomers include three talented freshmen in Kansas Class 2A Player of the Year Ehlaina Hartman of Spearville HS, First-Team Kansas Class 3A performer Emily Weathers from Scott City HS, and First-Team TAPPS Class 5A selection Addi Hooper from Fort Worth Christian HS.
The Lady Hornets are set to open the 2020-21 season on November 19 at Neb.-Kearney, who is ranked second in the MIAA Preseason Poll with six first place votes. The home opener is scheduled for December 3 against Newman.
2020-21 MIAA Women's Basketball Preseason Coaches Poll
1. Emporia State (4) – 153 points
2. Nebraska Kearney (6) – 146 points
3. Central Missouri (3) – 143 points
4. Pittsburg State – 140 points
5. Fort Hays State (1) – 125 points
6. Missouri Western – 109 points
7. Central Oklahoma – 104 points
8. Washburn – 79 points
9. Northwest Missouri – 76 points
10. Missouri Southern – 65 points
11. Newman – 55 points
12. Northeastern State – 37 points
13. Rogers State – 28 points
14. Lincoln – 14 points