Sponsor | Lyon Construction | Tulsa Construction Company
Lyon Construction is an established Tulsa Construction Company who works on both residential and commercial builds. They are roaring on the top of the construction world, due to their reputation of excellence, diligence, time efficiency, and professionalism. Lyon Construction is professionally dedicated to executing all types of projects.
Lyon Construction is an all-around Tulsa Construction Company. From residential work, to commercial, they do it all. If you need a new build, remodel, or repairs, Lyon can do it for you.  Lyon Construction is Tulsa's Best Answer for Superior Builds and Rebuilds.
Areas of Focus
Charles Lyon, who is the owner and operator of Lyon Construction, has a passion for helping his fellow Tulsa citizens improve their property. As a commercial and residential construction professional, Charles Lyon and his Construction Crew will treat your property with great care and will suit their services and schedule to fit your needs.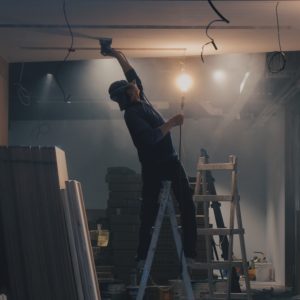 Lyon Construction is the company you need to call to get your job done, no matter if it is a new build, remodel, or repairs. Lyon Construction is a construction company you can trust. See services here:
Residential
Commercial
Bathroom Remodeling
Tulsa Polygal Installation
You can trust Lyon Construction to treat your property with great care and respect. Lyon Construction comes with a fantastic track record, both quality and timeliness. If you have a problem area, we will turn it into a space that you love! If you are happy, Lyon Construction is happy.
Are you ready to call the best Tulsa Construction Company to complete your next project? Call Lyon Construction today.
Lyon Construction
8403 S Sandusky Ave, Tulsa, OK 74137
918-760-2274
Charles@LyonConstruction.com
www.lyonconstruct.com