Where Do You Find Wagyu Beef in Oklahoma? Oklahoma Wagyu!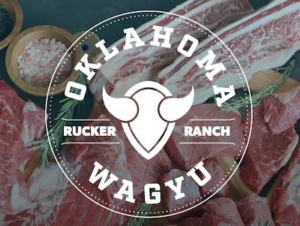 Oklahoma is part of cattle country – which means there's a lot of beef options available to you. BUT – if you're looking for the best wagyu beef in Oklahoma, look no further than Oklahoma Wagyu!
A family owned and operated ranch in northeastern Oklahoma, Oklahoma Wagyu produces humanely raised, high-quality beef for their customers. Every product is produced with a sense of pride instilled from a husband, father, and grandfather who taught the importance of being faithful, loyal, honest, and honorable to all.
Oklahoma Wagyu raises a Wagyu-Angus cross beef, known as "American Wagyu" or "F1". The combination creates "beyond prime" cuts of beef that will be the best meat you've ever tasted!
Oklahoma Wagyu Beef Products
No matter what you're looking for – you'll find it with Oklahoma Wagyu. From pre-designed packages, to personalized options, to bulk orders, to everything in between! You can't go wrong when you order from Oklahoma Wagyu.
Here are just a few of the products they offer:
Bulk Order Options
Ribeye Steak Package
Filet Package
Sirloin Steak Package
Wagyu Beef
Wagyu Rib Package
KC Strip Steak Package
Wagyu Cheese Bratwurst Package
Learn More About Oklahoma Wagyu
Do you want to know more about how to get products from Oklahoma Wagyu? Whether you're planning your next party or event, or just a family dinner – call Oklahoma Wagyu today and let them help you pick out your meal! Contact information is as follows:
Website:
Oklahomawagyu.com
Address:
Rucker Ranch
Haskell, OK
Phone:
(918)-638-7669
Email:
bill.rucker@oklahomawagyu.com