Sponsor | Property Arts | Broken Arrow Design
Based out of Broken Arrow, Property Arts specializes in architectural design and construction. If you're seeking expert Broken design and construction services, then Property Arts is the team to get in contact with. Broken Arrow design and construction teams at Property Arts have accomplished a combined experience of over 125 years in various types of projects. The team at Property Arts ensures client satisfaction every time.
Areas of Focus
Broken Arrow design company, Property Arts, has been providing quality architectural and construction services to clients throughout the southern states of Oklahoma, Arkansas, Missouri, and Texas, since the year 1978.  We offer a wide variety of design and construction services to cover each of our client's unique desires and requests.
Project Scope and Budget Review
Site Planning
Residential and Commercial Remodels
New Construction
Safe Room Installments
Our team of Broken Arrow design specialists works for you. 
Our company is owned and operated by Darrell Byrd, A.I.A. and his wife, Gayle along with our dedicated design staff. We are committed to offering our customers the highest quality service around. At Property Arts, we believe in 100% satisfaction with each project we complete.
We are here to help you accomplish the vision of design you have for your building in whatever way we can. From start to finish, we will make sure your project is conducted with excellence and care.
Contact Broken Arrow design company, Property Arts, for a consultation.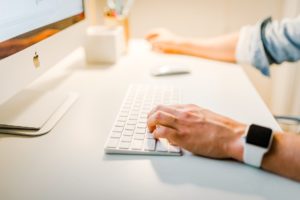 Property Arts 
3220 W. Lansing St. Broken Arrow, OK 74012
drb@propertyarts.com