Rivercross Healthcare is Kansas's Top Hospice Healthcare Provider
When it comes to hospice healthcare, you want a compassionate, qualified organization that is dedicated to your and your loved one's physical and emotional well-being. That's why Rivercross Healthcare is the top choice for Kansas families. Our team of dedicated professionals is committed to providing you with high-quality hospice care designed to help individuals and their families manage the end-of-life stage in a dignified and respectful manner.
Our comprehensive hospice services provide all the necessary medical care, support, and resources needed to ensure comfort and quality of life during the end stages of a terminal illness. Our team works closely with each patient as well as their family and attending physicians to develop an individualized care plan tailored to their specific physical, social, psychological, and spiritual needs and goals.
We also offer a range of support services, including bereavement counseling, grief support, and spiritual guidance for our patients and their families, so they can process and cope with the experience in a healthy manner.
At Rivercross Healthcare, we understand how difficult it is to deal with the end-of-life stage. That's why our compassionate team of professionals is here to provide you and your loved ones with all the support and care that you need.
Areas of Focus
Our team at Rivercross Healthcare offers several Kansas hospice healthcare care levels, as well as other types of care.
Hospice Routine Home Care
Hospice General Inpatient Care
Hospice Respite Care
Hospice Continuous Care
Home Care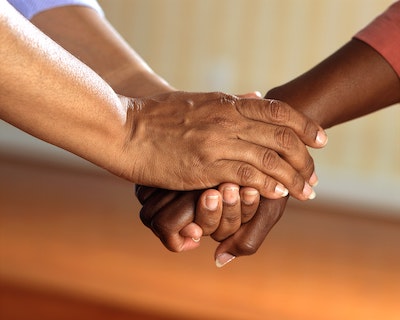 Learn More About Rivercross Healthcare
Rivercross Healthcare Wichita
251 S Whittier St.
Wichita, KS 67207
Rivercross Healthcare Winfield
800 N Main St. STE 203
Winfield, KS 67156
Rivercross Healthcare Kingman
240 N Main ST. STE C
Kingman, KS 67068
Rivercross Healthcare Newton
500 N Main St. STE 102
Newton, KS 67114
(877) 291-9690
info@rivercrosshealth.com