Shannon Property Management is Houston's Top Residential Manager!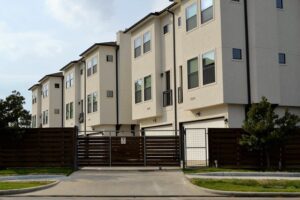 Shannon Property Management prides itself on being a full-service property management business, owned and operated by fifth-generation native Houstonians. What do we do, you may ask? We strive to maximize the value of your asset, reduce your stress, and manage each property as if it were one of our own.
Owned by Steven and Greg Shannon, otherwise known as The Shannon Brothers, the business has strong ties to the Houston area and pride themselves on being a residential property manager in Houston. The two brothers graduated from the University of Texas McCombs School of Business. Steven worked in management consulting in San Francisco prior to joining CASCO Industrial Builders where he managed industrial construction projects and real estate development. Greg worked as an accountant for KPMG before launching a career in real estate as a Project Sales Manager for a luxury residential auction house where he sold multi-million dollar properties.
The two decided to team up, and manage properties the right way. With a focus on ethics, they know how to manage any property and do so in the most respectful manner, always placing the client's needs first.
Areas of Focus
Shannon Property Management serves the following properties:
Single Family
Multi-Family
Room Share
Homeowners Associations
We provide the following services for your property:
Property Marketing
Screening Tenants
Rent and Fee Management
Property Maintenance
Learn More About Shannon Property Management
Connect with us today!
Shannon Property Management
(713) 369-4362
info@shannonmgt.com
PO Box 130626
Houston, TX 77219