KWU Athletics
David Toelle, Sports Information Director
SALINA – Takota Anderson (JR/Ellsworth, Kan.) and his Kansas Wesleyan defensive teammates had simple strategy for dealing with Langston quarterback Jaylen Lowe.
"Our game plan today was not to let them play as much backyard ball as they like," said Anderson, a starting safety for the Coyotes, "because all the teams in their (Sooner Athletic) Conference let them play that. We're a way better defense than that and we weren't going to allow it."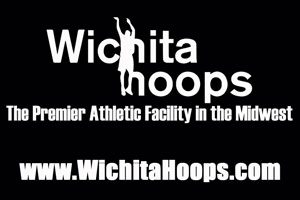 And they didn't.
KWU's defense suffocated Lowe and the Langston offense, limiting the Lions to 256 yards and paving the way to a 15-9 victory in the first round of the NAIA playoffs on a windy and frigid Saturday afternoon at Graves Family Sports Complex.
It was the first postseason victory in program history after three lopsided losses and sends the No. 6-ranked Coyotes (12-0) into the quarterfinals where they'll play No. 15 Dickinson State (N.D.) at 1 p.m. next Saturday at Graves Family Sports Complex.
Dickinson State (9-2) upset No. 5 Northwestern 14-6 Saturday in Orange City, Iowa.
Lowe entered the game as the NAIA's leader in total offense (392.4 yards per game) and the No. 2-rated passer (322.4 yards) but met his match, finishing with 164 total yards – 138 passing (17 of 31) and 26 rushing. He also was sacked three times.
"Quarterback leaves the pocket and he runs around outside the pocket and just throws it down field and hopefully their guys make the play," said Anderson, an Ellsworth native who had six tackles and a crucial interception in the second quarter. "We didn't come out scared, that's what they were hoping we'd do."
Langston had 256 total yards, less than half the season average of 549. The Lions had just 115 yards the second half.
"I'll tell you right now (assistant coaches) John Michaletti, Matt Myers, Bryant Beal, Kre'tien Webb, Travis Benoist, the defensive game plan they came up with and put together to hold that offense to nine points is unbelievable," KWU coach Matt Drinkall said.
The defense answered the call on a day when the offense struggled against a big and physical Langston defense that limited the Coyotes to 272 total yards, 259 below their average.
Johnny Feauto (JR/Boulder, Colo.) 12 of 23 passing for 111 yards, one touchdown, no interceptions and was sacked four times. Demarco Prewitt (JR/Menifee, Calif.), the NAIA's lead rusher at 177 yards a game, gained 123 on 34 carries and a touchdown. He had 80 yards on 20 carries the second half.
Prewitt had high praise for the defense.
"Oh my goodness," he said. "The rankings say that we aren't the No. 1 defense in the (Kansas Conference) or NAIA or none of that but in my heart and mind I know that we are. They play so good and they come out for us every game. It's a beautiful thing."
He was especially appreciative of the encouragement the defense offered Saturday.
"Every time we came off the field when we'd have a bad drive they go 'it's OK, we got your back, we're going to get it back,'" he said.
"Offense came out a little slow and the defense had to be the ones getting it started," Anderson said. "We had to face adversity and overcome and that's what we came to do."
In the end the Coyotes passed their toughest test of the season, extending their historic season for at least one more week. But it wasn't easy.
Langston took a 7-0 lead early in the second quarter on Lowe's 7-yard pass to Daylon Person. Anderson's interception at the KWU 22-yard line snuffed out a Lions' drive on their next possession.
Taking advantage of an 18-yard Langston punt, KWU finally broke through on Prewitt's 1-yard touchdown run that tied it 7-7 with 28 seconds left in the half.
Trouble returned early in the third quarter when a Langston punt pinned the Coyotes at their 1-yard line. A bad snap on the first play forced Feauto to scramble before stepping out of the back of the end zone for a safety that gave Langston a 9-7 lead.
KWU had to punt on its next two possessions in the quarter before finding some rhythm in the final period.
The Coyotes' decisive drive began on their 19-yard line and culminated with Feauto's 8-yard touchdown pass to Charlie Simmons (SO/Saint Johns, Fla.) on the 18th play. Feauto hit Richard McCauley (JR/Edmond, Okla.) with a 2-point conversion pass and Wesleyan led 15-9 with 5:27 remaining.
Langston gained eight yards on three plays but a delay of game cost the Lions 5 yards on their final possession. Rather than go for the first down on fourth-and-7 coach Quinton Morgan opted to punt into the wind.
The Coyotes took over their own 39-yard line and ran out the clock, aided by a personal foul penalty that gave them a first down at the Langston 43.
Drinkall used the howling wind to his advantage for the second week in a row.
"We made a calculated choice to make sure we went into the wind in the third quarter so we'd have it in the fourth quarter," he said. "The confidence in kicking and punting and throwing and the whole bit – those things add up.
"We were able to weather the storm in spite of our best efforts to screw the whole thing up in the third quarter."
Prewitt and Anderson were simultaneously thrilled and relieved.
"This is probably the toughest games I've been a part of, to be honest," Prewitt said. "We came out here and we fought hard as a team and we made it out on top."
"It feels amazing," Anderson said. "This was our goal and we're on the road to Daytona (Fla., for the national championship) right now."
Drinkall was happy to get another home game but said Dickinson State will present another difficult challenge.
"Very physical football team, the exact amount of what we just saw today," he said Saturday night after getting the news. "I think they'll be two back and try to pound the ball right (at the defense). It's a long trip for them.
"It's playoffs in November, anybody can beat anybody, you've got to play well. You throw everything out the window, all the records, all the stats, all that (stuff) doesn't mean anything."