By Joey McWilliams
For Kevin McKenzie, football was a little different last year than the year before.
The field is bigger, the stage is bigger and the city in which he plays is definitely bigger. He has even been learning what it is to play bigger.
And he knows he is in the right place.
McKenzie is heading into his sophomore season at Friends University. The 6-foot-1, 260-pound defensive lineman saw action in 10 of the Falcons' 11 games as a freshman, logging 15 tackles and half a sack. He said the biggest thing he learned during the past season was technique.
"Where I'm from, my technique was to bully past a kid who is half my size and get a sack every play," McKenzie said. "I can't do that here. So I had to learn technique and I learned it mostly from the seniors and my defensive line coach who really helped me out and helped to develop me.
"And being thrown in the fire a little bit as a freshman and getting some playing time, I learned a lot about how to actually play the game when I'm undersized but I can still compete."
That place McKenzie is from is Keota, a small town in southeast Oklahoma, about 115 miles southeast of Tulsa and 40 miles west of Fort Smith, Ark., with a population of 560.
"Just a tiny town," McKenzie said. A fair assessment, especially compared to his current city of Wichita, population 390,000.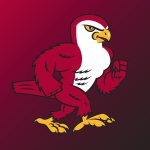 Although a small town, Keota knows something about football. Keota High School perennially makes the 8-man playoffs in Oklahoma's Class B. And in his junior year at Keota, the Lions went 12-1, with the only loss being a 26-14 setback to Davenport in the state championship game.
But McKenzie found making the transition to the next level wasn't easy and didn't find a fit in Oklahoma.
"My buddy and I just started applying at colleges around, sending out our tapes. We played 8-man football, so it's kinda hard to get our names out there. We just kept trying and went to Kansas and went on visits to like Southwestern and Friends and McPherson. I just tried my hardest to find a place."
He found what he was looking for at Friends.
"The atmosphere is just amazing and the coaching staff is just amazing," McKenzie said. "It's great to be able to play on this stage. The campus, the dorms – everything is just super nice. I love it here."
McKenzie isn't the only one glad he is with the Falcons. Head coach Dion Meneley said he was pleased to reel him in and is enjoying watching his growth.
"I love him," Meneley said. "I absolutely love him. We got in on Kevin very late last year, actually after I had been hired and we were fortunate to sign him.
"He's a big, strong kid who in high school was able to push people around and do what he wanted to do. At Keota, he was the big guy that could line up and do his thing. But he's done an awesome job growing, and I don't mean just physically – yes, he's growing physically – but he's learned to accept that he doesn't know everything.
"And he works and he tries. He'll come off to the side and say, 'Dang coach, I've never done anything like that.' And I'll say, 'I know, Kevin. Keep working at it.'"
McKenzie played 11-man football in the sixth grade, but after that and until last season, it was the 8-man variety.
"It is an incredible game," McKenzie said. "They call it 'ironman football' because you're on the field constantly. I played offense, defense, kickoff, kick return, punt, punt block – they ran you until you couldn't run and then they told you to walk because there was no one else to take your spot.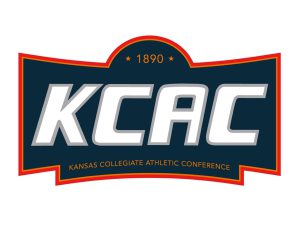 "Coming to this stage was a huge change. When the offense takes the field, the defense gets coached up. I wasn't used to that. When the offense takes the field, I'm out there. When the defense takes the field, I'm out there. Getting used to slowing down my pace and being able to use more of my energy on each play has impacted my game and I'm still kinda adjusting to it."
And Meneley said McKenzie is taking the right steps to continue his adjustments and improvement.
"What I appreciate about Kevin more than anything is that he is always in a good mood, he is always ready to work and he's as humble as he can be," Meneley said. "And I think that's going to bode well for him.
"He's going to be an interior D-lineman for us. He learned a lot last year and I expect that big, strong kid we saw at Keota High School to start emerging this second season here."
The appreciation is mutual.
"He's honestly a great guy," McKenzie said. "When Coach Meneley moved up and I came up here and got to experience his atmosphere, it was great. I'm just thrilled to play for a man like Coach Meneley."
The sophomore said he knows he has more to learn and is looking forward to the season starting and Kansas Collegiate Athletic Conference play beginning.
"It's going to be a hard conference, but I think we're going to be able to compete pretty well. With Coach Meneley, our defense is always going to be solid. He's a great defensive coordinator.
"I just think as long as we follow our coaches' instructions, we'll do good for ourselves in conference play."
Friends begins the 2018 campaign with an out-of-conference home matchup against Doane on Aug. 25 and then opens the KCAC slate, hosting Southwestern on Sept. 1.