The NAIA released its Division II All-America list on Thursday and the KCAC was represented by six players for the 2016-2017 season.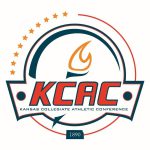 Friends' Shonn Sellers was named to the First Team. Sellers was the only member of the First Team to have received the honor in back-to-back seasons. She led the NAIA in points per game (24.4), steals per game (6.5), total steals (220) and total scoring (831).
St. Mary's Imani White earned a spot on the Third Team.
And making Honorable Mention were: Candy De Los Reyes [Saint Mary], Tena Loewen [Tabor], Jordyn Miller [Southwestern] and Karlie Stienle [Kansas Wesleyan].