FHSU Sports
Ryan Prickett, Sports Information Director
BRADENTON, Fla. – Fort Hays State junior Decano Cronin won the National Championship in the 800m run Saturday afternoon at the 2017 NCAA Division II Outdoor Track and Field Championships. He was one of two individuals to earn All-American status on Saturday.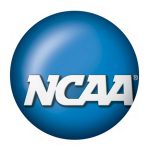 Cronin becomes the first National Champion from Fort Hays State since Christa Bergmann won the indoor weight throw in 2011. He is the first male to win a national title since 2008 (Bryan Haynes, 200m dash) and the first outdoor male champion since 2001 (Zach Kindler, javelin).
Cronin won the race in a time of 1:49.75, just .01 seconds off his season-best time. The Cork, Ireland started in the middle of the track and fell to the back of the pack through the first lap, completing the first 400 meters in eighth place. As the field made the turn to the back straightaway, Cronin bolted to the outside, passing five runners to move into third with 200 meters to go. As the trio completed the final turn, Cronin jumped in front once and for all, holding on to win by .19 seconds.
Brett Meyer also earned All-American status after finishing seventh in the 800m run. Meyer was in the middle of the pack at the midway point before completing the race in 1:50.96. It was the second time Meyer earned All-American honors this season after finishing fifth in the indoor 800m run.
Alexcia Deutscher earned a 10th place finish in the javelin throw, finishing less than three feet from advancing to the finals. The freshman hurled the spear 145 feet, 10 inches on her second throw to move into seventh, but three individuals passed her on the final throw of the first round.
Kolt Newell finished 19th in the high jump after posting a height of 6 feet, 7 inches. The sophomore cleared the bar on his second attempt, but was one of five individuals that failed to clear the 6 foot, 9 inch bar.