Sponsor | Edumarking USA| Dallas Playground Installation
Edumarking USA designs playgrounds for lasting impressions that are durable, engaging, and interactive. Playgrounds are full of limitless potential where memories are made every day, and Edumarking USA designs playgrounds that cater to community, friendship, and fun. You will want to work with us for any Dallas Playground Installation.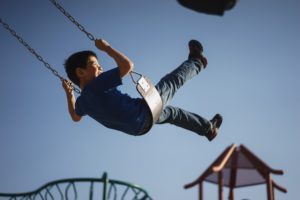 Areas of Focus
Edumarking USA designs their playgrounds with surfaces that are non-slip and entirely chemical free, creating a safe play area for kids that is colorful, bright, and vibrant in the Dallas area. These Dallas Playground Installation are ideal for:
School Playgrounds
Daycare Playgrounds
Church Playgrounds
Park Playgrounds
When doing a Dallas Playground Installation it is important to know that we:
Apply a primer to the surface
Place the design
Use heat to adhere the design to the playground
Apply a UV sealant to maintain the design's vibrant color
Apply our proprietary, non-slip surface so kids don't fall
Edumarking USA has many different packages that offer a variety of ways we can design your playground.
The silver package includes:
Dragon 1-20 or A-Z
Snake 1-24 or A-Z
Four Square
Snakes and Ladders 1-36
Hopscotch
Activity Track
Compass/Compass Clock
Mirror Me
Number/Bullseye Target
Any Maze
Caterpillar 1-25 or A-Z
The gold package includes:
Snail 1-25 or A-Z
10 x 10 Multiplication Table
Any Number Grid (up to 100)
Snakes and Ladders (up to 100)
Chess Board
World Map
We are dedicated to providing the best Dallas Playground Installation in the city that will ensure children to be safe, to make friends, and to have fun.
Contact Edumarking USA
Edumarking USA
1-833-947-3386
info@EduMarkingUSA.com
www.edumarkingplaygrounddesigns.com