Elite Home Pest Services is Skiatook's best exterminator!
The leading company in Skiatook home pest control, Elite Home Pest Services provides excellence service with every pest service appointment. Elite Home Pest Services brings more than 30 years of experience to the table. Plus, their team is formally trained and equipped to handle all of your pest control needs!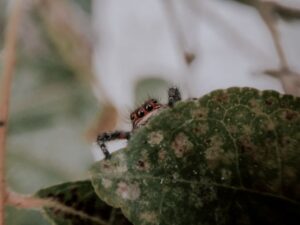 Elite Home Pest Services has the very best in pest management. Not only will they take care of your pest problems, but they will educate and inform you as to what they are doing and how it will keep you and your family safe.
Skiatook's best exterminator offers pest control for a variety of pesky critters including…
Ants
Armyworms
Bagworms
Bedbugs
Crickets
Fleas
Mosquitoes
Rodents
Scorpions
Silverfish
Termites
Wasps
Webworms
Safety is a priority at Elite Home Services. Contact Elite Home Pest Services today and find out how they can provide safe extermination for all your pest control needs! No matter what pest problem you are facing, Elite Home Pest Services will take care of what's bugging you!
Website
Phone Number
918-272-1686
Address
PO Box 1444
Owasso, OK 74055