FMS Aerospace Provides The Best Aircraft Equipment Racks In Huntsville
Aircraft operations require reliable and secure storage solutions, which is why FMS Aerospace specializes in custom-made aircraft equipment racks. Located in Huntsville, they build their simple yet robust designs to provide high quality at a cost-effective price point – giving aerospace professionals peace of mind when storing vital components. With experienced engineers crafting superior products tailored to meet your needs – trust the experts at FMS Aerospace for all your aircraft rack needs!
Their Huntsville aircraft equipment racks are designed with the highest standards of performance and security in mind, ensuring complete protection for your components. Crafted from durable materials that stand up to the rigors of aircraft operations, their racks provide reliable service throughout their lifespan. Each one is made to exact specifications and comes with a lifetime warranty – so you know you can count on them when it matters most.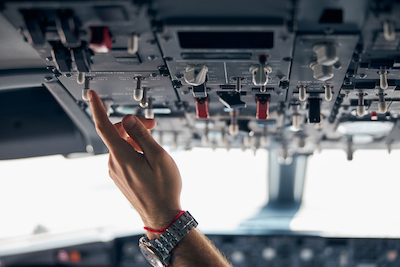 Areas Of Focus
FMS Aerospace is an industry leader in crafting aircraft equipment racks and storage solutions that are tailored to the precise needs of the aerospace sector. Furthermore, they offer a variety of aviation services such as:
Engineering and aircraft modifications
Flight testing
Aircraft fabrication and conformity
Aircraft systems integration
Airworthiness certification
Aircraft maintenance
Design solutions
FMS Aerospace has been an integral part of Huntsville's aerospace industry for 10 years, making them a trusted source when it comes to that field. Whether you have inquiries about their Huntsville aircraft equipment rack services or just want friendly advice from knowledgeable professionals, don't be shy – reach out and get the answers you need!
Learn More About FMS Aerospace
FMS Aerospace
2401 Triana Blvd. SW
Huntsville, AL 35805
256-724-7340
fmsaero.com