PSU Sports
PITTSBURG — A balanced scoring attack led the Pittsburg State University men's basketball team to an 80-59 victory over Northeastern State University on Saturday at John Lance Arena.
Jordan Phelps and Creighton Brinker combined to score 24 points off the Gorillas bench and three Pitt State starters also scored in double figures as the team pulled away from a six-point lead in the game's final 15:58.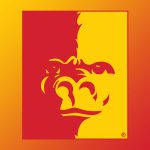 Phelps scored a season-high 13 points, while Isaiah Hicks added 13 points and seven rebounds for Pitt State (4-16, 2-10 MIAA). Elijah Gaines and Brinker added 11 apiece with Brinker making all four of his shots from the floor including three 3-pointers. R.J. Pair also scored in double figures with 10 points.
The Gorillas shot 54.1 percent from the field in the game, making 33 of 61 shots. Pitt State also owned a lopsided 40-22 rebounding advantage including a 15-6 edge on the offensive glass.
NSU (3-16, 2-9 MIAA) got 12 points from Juvon Turner and nine apiece from Tyler Williams and Tanner Mouse. The RiverHawks shot just 40.8 percent (20-49) from the field.
The Gorillas will return to action next Saturday (Feb. 4) when they travel to Joplin, Mo., to face MIAA rival Missouri Southern at 3 p.m.