PSU Sports
Dan Wilkes, Associate Athletic Director for Communications
PITTSBURG – The Pittsburg State women's basketball team used a 70-48 win over rival Missouri Southern to clinch its first outright MIAA Regular Season Championship since 1991 on Tuesday (Feb. 21) night at John Lance Arena/Whetzel Court. The title is the third for the women's basketball program and the first under Head Coach Lane Lord.
Pittsburg State was co-champions with Central Missouri and Missouri S&T in 1996. The team won the title outright in 1992 with a 14-2 league record. That team went 22-9 overall and qualified for the NCAA Tournament. The 2016-17 Gorillas are 24-3 overall and 16-2 in league play.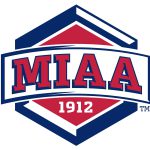 With the win, the Gorillas clinch the No. 1 seed in the MIAA Tournament. The Gorillas will open MIAA Tournament play at Municipal Auditorium in Kansas City at 6 p.m. on Friday, March 3.
Pittsburg State held Missouri Southern to only 16 first half points. After a slow start offensively, the Gorillas roared two 25 first-quarter points to lead 37-16 at the half.
Missouri Southern picked up its offensive production in the second half, scoring 16 in each of the remaining quarters.
The Gorillas outrebounded the Lions, 36-23, and only allowed their rivals one made three.
Pitt State shot 49 percent (24-49) from the floor overall and 47 percent (8-17) from three-point range.
Mikaela Burgess led the team with 22 points. Madison Northcutt recorded her ninth double-double of the season and fifth consecutive with 11 points and 10 rebounds. Brenlee McPherson came off the bench to chip in 10 points. Athena Alvarado scored eight points. Paige Lungwitz added six points and eight rebounds.
Though the Gorillas have already clinched the title, they are not looking beyond the final regular season game, Saturday at 1:30 p.m. at Central Missouri. The Jennies are No. 21 in the country and every win is important for NCAA Tournament seeding.