Sponsor | Hopper Dental | Bixby Sedation Dentist
Choose Hopper Dental as your Bixby Dentist today!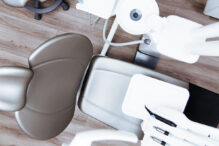 When it comes to choosing a dentist for your family, it can often be overwhelming. However, let us at Hopper Dental make the decision easy by offing you a family-friendly service! We will make sure that both you and your family will be welcomed in and treated for any of your dental needs. Whether it's a routine cleaning or a more extensive procedure, you can trust us as your Jenks Dentist. At Hopper Dental, you're not only getting a comfortable and stress-free experience but also one that is timely! Dr. Amelia Hopper, DDS, has been serving as a staple in the Jenks community, she and her team are constantly improving their craft to make sure that the Jenks, Tulsa, and Bixby areas have reliable dental care. If you and your family are looking for a comfortable and easy dental experience today, then call Hopper Dental today!
Bixby Dentist Treatments
Every dental case is different, and our team is here to help you find which treatment option is best for you. At Hopper dental, we offer many types of treatment options so that no matter your needs we can help! 
Invisalign

Cosmetic Dentistry

Sedation Dentistry

Tooth Replacement

Restorative Dentistry

Teeth Whitening
Contact us for your Tulsa Dentist needs today!
If you're looking for the best dental studio in Bixby, contact us today!
Phone Number:
Address:
202 S 2nd St, Jenks, OK 74037
Hours:
Monday: 9am – 5pm
Tuesday: 9am – 5pm
Wednesday: 9am – 5pm
Thursday: 9am – 5pm
Friday: Closed
Saturday: Closed
Sunday: Closed