Emporia State Sports
Don Weast, Assistant Athletic Director for Media Relations
Emporia State senior guard Kelly Moten has earned First-Team NCAA Division II Conference Commissioner's Association (D2CCA) All-America honors after leading the Lady Hornets to their sixth straight NCAA Regional Championship Game.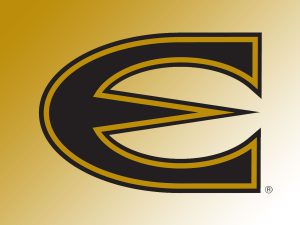 Moten was the D2CCA Central Region Player of the Year, MIAA Player of the Year, Defensive Player of the Year, a unanimous First-Team All-MIAA selection and on the MIAA All-Defensive Team. She was ranked second in the MIAA in scoring and assists, third assist to turnover ratio, fourth in steals, fifth in free throw percentage, seventh in field goal percentage, and 11th in blocked shots. She was named to the NCAA Central Region All-Tournament team each of the last three years and was the first player to earn MIAA All-Tournament team honors four straight years.
She finished her Lady Hornet career ranked third in career scoring with 1,932 points, fourth with 479 free throws, fifth with 506 assists and 215 steals, and ninth with 103 blocked shots. She has played the most games by a Lady Hornet, going 116-20 in 136 career games.