MIAA
Josh Slaughter, Director of Communications
KANSAS CITY, MO. – After sweeping victories at the MIAA Indoor Track and Field Championships Pittsburg State has been picked by the coaches to finish a top the podium again at the outdoor championships. The Gorillas received nine first place votes in the men's polls and 11 first place votes in the women's poll.
In the men's poll Lincoln earned a first place vote and are just ten points behind PSU as they were picked to finish second by the coaches. Just behind them by eight points is Missouri Southern who earned the other first place vote in his year's poll. Central Missouri is just four points behind that picked to finish fourth by the coaches.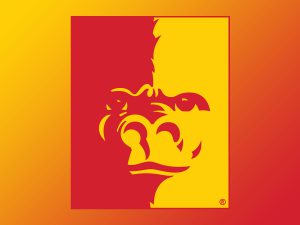 Nebraska-Kearney earns the fifth place slot in the poll while Fort Hays State was picked to finish sixth. Just four points behind the Tigers is Emporia State who was picked to finish seventh while six points behind them is Northwest Missouri who was slotted eight. Two points behind the Bearcats is Lindenwood who was picked ninth by the coaches.
Washburn was picked to finish 10th in their first year competing in track and field while Southwest Baptist was slated 11th in this year's tally.
In the women's poll Lincoln was picked to finish second just one point ahead of Southwest Baptist who earned the remaining first place vote. Central Missouri came in five points behind SBU in fourth while four points behind them was Missouri Southern in fifth. Lindenwood and Nebraska-Kearney tied for the sixth place slot while Fort hays State sat eight points behind them in eight place.
Northwest Missouri earned the ninth place slot while Emporia State was slated 10th overall. Central Oklahoma earned the 11th place vote while Washburn appears in the 12th spot in their first poll.
The MIAA Outdoor Track and Field Championships are scheduled for May 5-7 from Orlin B. Stewart Track on the campus of Southwest Baptist in Bolivar, Mo.
2017 MIAA Preseason Men's OTF Poll
1. Pittsburg State (9)          99
2. Lincoln (1)                      89
3. Missouri Southern (1)     81
4. Central Missouri             77
5. Nebraska-Kearney         59
6. Fort Hays State              49
7. Emporia State                45
8. Northwest Missouri         39
9. Lindenwood                    37
10. Washburn                     19
11. Southwest Baptist         11
2017 MIAA Preseason Women's OTF Coaches Poll
1. Pittsburg State (11)             121
2. Lincoln                                100
3. Southwest Baptist (1)            99
4. Central Missouri                    94
5. Missouri Southern                 90
T6. Lindenwood                         61
T6. Nebraska-kearney               61
8. Fort Hays State                     53
9. Northwest Missouri               47
10. Emporia State                     33
11. Central Oklahoma               19
12. Washbun                             14