Sponsor | Pryor Creek Dental | Pryor Orthodontics
From routine check-ups to full mouth rehabilitation, Pryor Creek Dental is dedicated to providing comprehensive care and excellence to their patients in a relaxed environment. They can treat a variety of dental issues including TMJ therapy, cosmetic dentistry, various dental surgeries, orthodontics, Endodontics, dental lasers, implants, botox, dermafillers, sedation and pediatric dentistry. They will always provide the best Pryor Orthodontics services for you and their reputation precedes them.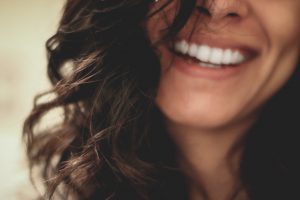 You can trust any Pryor Dentist at Pryor Creek Dental to care for your needs. Their services scale a variety of dental needs and their Pryor Orthodontics services are at the top of the list.
Crowns
Braces
Implants
Orthodontics
Invisalign
Botox
Root Canal
Endodontics
Cone Beam X-rays
Dr. Keith Shankle was born and raised in Northeast Oklahoma. After graduating with honors from northeastern State University he went on to attend The University of Oklahoma College of Dentistry. Shankle graduated with distinction and finished among the top ten in his class, he then purchased and managed a successful practice in Muskogee for 11 years. Dr. Keith Shankle is dedicated to Family Dentistry, Cosmetic Dentistry, Dental Makeovers, Teeth Whitening, Dental Makeovers, Teeth Cleanings, Dental Exams, X-rays, Fluoride, Dental Makeovers, Veneers, Bridges, Crowns, Sedation Dentistry, General Dentistry, and more.
You can trust Pryor Creek Dental to care for your needs, build a personal relationship with you, and take care of you when you are under surgery.
Contact Pryor Creek Dental to set an appointment for a checkup, surgery, or any dental need you have today.
Pryor Creek Dental
1909 S. Elliott St. Pryor, OK 74361
(918) 825-0941
pryordentalcenter@gmail.com
www.pryorcreekdental.com