Shannon Property Management Is Houston's Best Property Management Company
When it comes to managing and maintaining your investment properties, Shannon Property Management is the right choice. We're a family-owned business based in the Houston area, and we have established an impeccable track record of providing superior customer service and attention to detail when managing our clients' properties.
We specialize in commercial and residential property management for both single-family homes and multi-family dwellings. Our experienced team will take care of all your property needs, from tenant selection and lease management to maintenance and timely rent collection.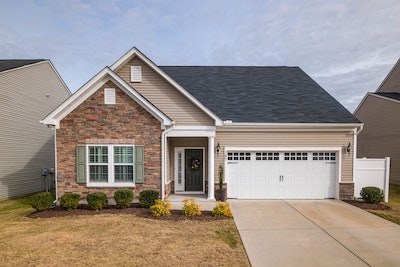 As fifth-generation Houstonians, we understand the local markets and have an extensive network of contacts that can help you get the best deals on maintenance, repairs, and other services.
At Shannon Property Management, our mission is to help you maximize your rental income while providing a safe and secure environment for your tenants. We pride ourselves on our commitment to personalized service, and we strive to make the process of renting and maintaining your property as stress-free as possible.
We know you have many options when it comes to choosing a property management company, and we are confident that Shannon Property Management will provide the best service and results for your investment.
Areas of Focus
Our Shannon Property Management team offers a wide variety of Houston property management services, including:
Residential property management
Single-family home property management
Multi-family home property management
Office property management
Warehouse property management
Marketing services
Applicant screening
Rent collection
24/7 maintenance request handling
Tenant request responses
Owner financial statements
Owner portal access
100% eviction guard program
Automated owner statements
Tenant screening
Learn More About Shannon Property Management
Shannon Property Management
PO Box 130626
Houston, TX 77219
(713) 369-4362