Simple Simon's Pizza is a Top Tonkawa Restaurant
The first Simple Simon's Pizza opened in 1987 in Sand Springs, Oklahoma, and today it has over 200 locations in 10 states.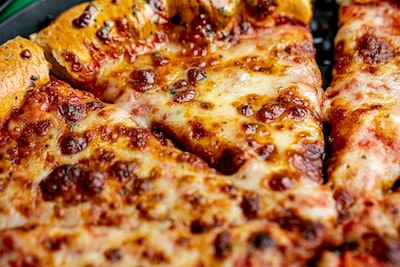 One of these is in Tonkawa, Oklahoma, and it's quickly become a favorite for residents and visitors alike.
Simple Simon's Pizza serves create-your-own pizzas as well as specialty pies such as the Cheeseburger, the Buffalo Chicken, and the Bacon and Cheddar. Customers can order these online to pick up in the store, or they can stop by the lunch buffet to see what's hot and ready to enjoy on the spot.
Simple Simon's Pizza is a great option for families and groups of friends because not only does the restaurant offer a wide variety of delicious pizzas, it also serves wings, stromboli, sandwiches, Calizones, and breadsticks. This way, everyone can find something they enjoy. Whether you're looking for a location for your next family meal out or are deciding what to feed your guests at your next get-together, Simple Simon's is always a crowdpleaser.
Simple Simon's believes in treating every customer like family, whether that's by serving high-quality food or by greeting each diner with a friendly smile as they come in. Stop by Simple Simon's Pizza for a meal you'll never forget!
Areas of Focus
Simple Simon's Pizza is a Tonkawa restaurant that offers a variety of services to its customers.
Carryout
Catering
Dine-In
Lunch Buffet Sun-Fri
Online Ordering
Pick-Up Window
Tuesday Night Buffet
Learn More About Simple Simon's Pizza
Simple Simon's Pizza
1210 E. North Ave.
Tonkawa, OK 74653
580-628-5381
simple-simons-pizza-tonkawa-126.brygid.online/zgrid/proc/site/sitep.jsp