Simple Simon's Pizza is One of Tonkawa's Best Restaurants
Simple Simon's Pizza is a family-owned restaurant that serves a wide variety of pizzas, sandwiches, and desserts.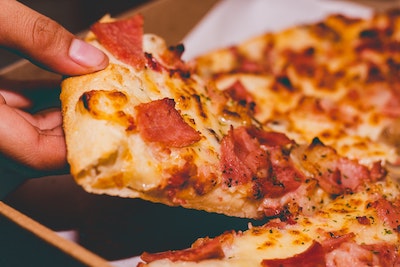 From specialty pizzas like the Fiesta or the Pepperoni Pounder to classic sub sandwiches like the Italian or Veggie, there is something for everyone at Simple Simon's. Round out your menu with some gameday classics like breadsticks and wings and then finish it all off with some dessert pizza.
Whether you want to treat yourself to a slice or are planning to feed your entire family or group of friends, Simple Simon's Pizza is always a good idea. The restaurant offers dine-in, takeout, and catering options and even has a lunch buffet Sunday – Friday and a Tuesday night dinner buffet.
You can place a carryout order online, and when you do, check out the specials menu to find out which combos and deals the restaurant is offering at the moment. If you'd rather come in and eat in our dining room, you'll enjoy our excellent customer service in addition to delicious food.
Simple Simon's Pizza stands apart because of its high-quality food, great service, and excellent value. The next time you crave a fresh slice or simply don't want to cook, stop by Simple Simon's Pizza.
Areas of Focus
Simple Simon's Pizza is a Tonkawa restaurant that offers great service and great food as a part of its variety of dining services.
Dine-in
Carryout
Lunch buffet
Catering
Learn More About Simple Simon's Pizza
If you want to try out Simple Simon's Pizza in Tonkawa for your next get-together with friends or family, you can find out more or get in contact with the restaurant using the information below.
Simple Simon's Pizza
1210 E. North Ave.
Tonkawa, OK 74653
580-628-5381
simple-simons-pizza-tonkawa-126.brygid.online/zgrid/proc/site/sitep.jsp