Stokely Event Center is Tulsa's Event Venue!
The Stokely Event Center is Tulsa's top event venue center. One of the most unique places in Tulsa to host an event, Stokely is home to over 300 nostalgic Tulsa signs, vintage Route 66 memorabilia, old oil and gas signs, old advertising prints, and more. Any and every Tulsa event is bound to be fun at Stokely Event Center. This event venue is over 3,500 feet and can be used for a variety of events. Stokely offers free clean-
up post your event, as well as a ton of additional resources like audio equipment for when your event is happening.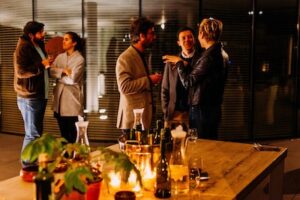 Areas of Focus
Weddings
Anniversaries
Corporate Events
Reunions
More
Learn More About Stokely Event Center
If you're looking to have an amazing Tulsa event, Stokely Event Center is a great option with affordable rates and a ton of perks. Give them a call today! Contact info is below:
Stokely Event Center
10111 East 45th Pl,
Tulsa, OK 74146
Telephone: 918-600-4448
stokelyeventcenter.com