Oklahoma's Best VA Personal Injury Lawyer is Whiting & Bruner!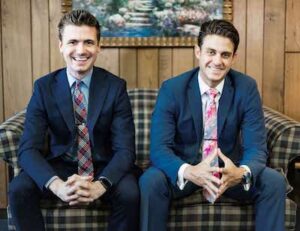 Entering into a legal battle with the VA can be intimidating and complicated. Luckily for you, Whiting and Bruner are experts in navigating the complexities that are VA law. They not only serve veterans, but also current service members and their families.
If you or someone you know has experienced a personal injury at the hands of the VA, call Whiting and Bruner to be your Oklahoma VA personal injury lawyer today! Their mission is to treat you like the hero you are while fighting to get you the financial compensation you deserve.
When it comes to the VA, you can choose no one better than Whiting and Bruner to protect you and fight for you in the battle of medical malpractice.
Areas of Focus
Don't let an injury keep you from living your life to the fullest. Whiting and Bruner have handled countless cases, all within timelines that help you heal and move on as quickly as possible.
Here are some of the main cases they handle:
Misdiagnosis
Failure to Diagnose
Negligence
Wrongful Death
Learn More About Whiting and Bruner
If you have questions about what to expect or you want to learn more about Whiting and Bruner – you're in luck! They have offices in both Tulsa and Oklahoma City and are easily accessible. Their contact information is as follows:
Telephone:
(918)-215-7979 – Tulsa
(405)-525-6671 – OKC
Email:
BeTreatedLikeAHero@WhitingandBruner.com
Address:
6440 S. Lewis Ave. #100, Tulsa, OK 74136
1901 North Classen Blvd., Suite 222, Oklahoma City, Oklahoma 73106