Friends Athletics
Levi Convirs, Sports Information Director
WICHITA– It came down to the final shot, but the Friends University Falcons came away with a 65-63 victory over the Southwestern College Lady Builders Saturday night inside the Garvey Center.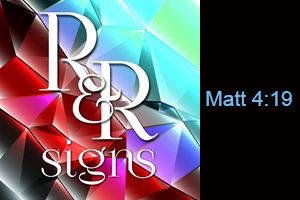 The Falcons are now 12-12 overall and 12-7 in the KCAC, one half game behind Bethel College for the fourth spot.
Clinging to a two-point lead, the Falcons were forced to get one final defensive stop to preserve the win.
They did just that, as Alyssa Cox's potential game-winning three-point attempt bounced off the rim as time expired.
The Falcons were up one at the half thanks to a late second quarter surge and then gained some separation in the third quarter thanks in large part to timely defense from Alex Mulinax (JR/Fort Worth, Texas).
Mulinax came up with two of her career-high seven steals and converted those into a pair of free throws and a layup to fuel an 11-0 run and stretch the lead up to 51-39 late in the third period.
The Lady Builders quickly climbed within eight heading to the fourth quarter and continued the run when a score from Ashley Carrillo finished an 8-0 burst that made it 53-49.
Still up by four, Daija Styles (SR/Carrollton, Texas) scored five points, including a three that pushed the edge back up to nine at 63-54 at the 5:40 mark of the fourth quarter.
The Falcons fell into an early 11-4 hole before Lexi Evans (SR/Austin, Texas) helped the Falcons gain some momentum by hitting a three and then recording a steal and finding Styles for a layup to cut the deficit to 13-12.
Southwestern responded with the next five points to increase the lead back to 18-12 after one period.
With the Lady Builder lead at seven, the Falcons got going and tied the score on a three by Styles that finished a sequence of seven straight points.
After Southwestern answered with a 7-2 spurt to regain a five-point lead, the Falcons closed the half strong as Styles was fouled and hit three free throws and Laramie Edens(SR/Ada, Okla. ) hit consecutive field goals to knot the score at 30-30.
Mulinax then came up with a steal in the final seconds and hit one free throw to give the Falcons their first lead since the opening two minutes of the game.
"Any conference win we will take, but going forward we have to improve," Friends head coach Heather Howard said. "We battled it out coming off a long week of four games in eight days so it'll be good to get some rest going forward."
Styles led the Falcons with 19 points, with Edens producing 18 points and a game-high nine rebounds. Mulinax's production wasn't limited to defense, as she also tied her career-high with 11 points.
Marissa Evans paced the Lady Builders (4-20, 3-16 KCAC) with 17 points and nine boards, with Carrillo adding 14 points.
The Falcons will next play at McPherson College next Wednesday evening (Jan. 30) at 6 pm in McPherson, Kan.