Newman Sports
David Rung, Sports Information Director
CEDAR RAPIDS, Iowa — With his final college match coming on the biggest stage, Noel Torres captured the 184-pound national championship Saturday night at the 2018 NCAA Division II Wrestling Championships.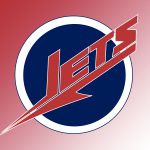 The redshirt senior countered a takedown attempt midway through the third period and turned it into a takedown of his own to lock up a 3-1 victory over Colorado State-Pueblo's JaVaughn Perkins at the US Cellular Center.
As the two grappers traded escapes to get to a 1-1 tie early in the final period, Perkins took a shot and got in on Torres' right leg. Torres narrowly avoided being taken down himself during the flurry, and spun around for the decisive points with 55 seconds left. He got a good position on the ensuing restart, and rode Perkins out to seal the win.
Torres is the first NCAA national champion in any sport for Newman. He is the fourth individual national champion in the school's history, joining 2006 NAIA national champion wrestler Curtis Chenoweth and women's bowling national champions Bianca Montagnino (2005) and Georgia Drewes (2012).
With the addition of fellow All-American Tyler Mies, who finished sixth at 157, Newman finished in 12th place in the team standings with 27.5 points.