It is sometimes said that freshman basketball players aren't really freshmen anymore in February.
Whether that is true or not, it is certain some freshman are able to find their places on their team by this point in the season as to let their coaches know they are locked in.
Kacey Kennett seems to have found hers. And that was important to her, in large part due to how she views her place.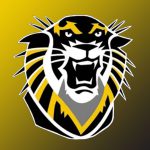 "I was trying to figure things out earlier in the year, just trying to find my role," Kennett said. "I see myself as a leader just because I feel like I do a good job of encouraging people, making sure that they know that they do matter and they are good enough. That's something I'm very passionate about is encouraging others.
"And as a freshman, it's kind of hard to step into that role because you don't know how everyone's going to react to that. But I'm definitely on a team that does a good job of receiving encouragement. The playing time – that's always nice to have, but it's not necessarily all about that.
"And my team brings that kind of confidence into me, as well."
But the playing time has increased as the season has gone on. And the production as well.
Kennett was averaging 19.3 minutes of court time and scoring 9.1 points per game in the non-conference contests. In the 16 games that followed, those numbers have gone up to logging 23.8 minutes while putting in 10.6 points each night.
The freshman from Olathe South High School is no stranger to playing in the spotlight. She was an all-stater in basketball and claimed two state titles with the Falcons in softball.
But the level of play she's experienced this year is a bit different.
"It's the physicality of the game," Kennett said. "Everything is quicker, it's faster. It's more aggressive, more physical. It's a new mental side of the game. I have to think more and prepare more than I did in high school and I relate it more to AAU ball, because of the physicality of it."
In the MIAA, that's a physicality that comes at her night after night.
"There is no team that you can take lightly. Every team, every game is going to be a battle. If you're not prepared, it's not going to go your way or you're going to look like a fool out there.
"The MIAA is so strong all around with the athletes and the competition, it's crazy. You don't realize how strong it is until you get in it and you know that there are no days off."
Fort Hays State coach Tony Hobson has to prepare for that league schedule each year and must recruit accordingly. And although the recruiting process may not be an exact science, Hobson said there were things he saw in Kennett right off the bat.
"She always plays under control and that she has a very high understanding of the game," Hobson said. "You could see that right away. And the kicker is that she had a really nice shooting touch.
"So we thought that we could play her on the wing as a big guard. She's 6-foot and gives us a little versatility. She's a good passer, she sees the open person. She understands what's going on and of course just being able to shoot the ball like she does."
Hobson also said that the freshman is making the transition to the college level well.
"We slide her between a 3-man and a 4-man who can step out and shoot the three." Hobson said. "She's versatile. She just plays with poise and doesn't panic.
"You would never know that she's a freshman if you just sat and watched the game, because she doesn't play like one. She's hit two big shots inside of a minute in two games that were very close games. One of them was more or less a game-winner and one bumped a lead back up from two to five late in the game.
"She's not afraid of the moment and plays under control."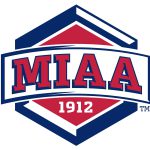 And she said she is enjoying the transition not only on the court, but also off the court.
"I like the small town feel (of Hays)," Kennett said. "I like the fans that come out and encourage people. Not everybody knows each other, but it has that 'home feeling.'
"Being from right outside Kansas City, it's a big town and that's nice. But having the people come out and know that you play basketball or see you around the community and recognize you, it's just nice to be in that place with a homey feeling."
Those hometown fans and will have a chance to see her at home for the team's next two games.
FHSU will host Northeastern State on Thursday, Feb. 9, with tip time scheduled for 5:30 p.m. at Gross Memorial Coliseum. Then No. 8 Central Oklahoma comes to town on Saturday, Feb. 11, at 2 p.m.